Whether you're out exploring the hidden corners of the city or lounging at home, this sweatshirt is your go-to for an effortlessly cool vibe. Featuring our iconic logo, this sweatshirt is more than just apparel; it's a badge of honor for the explorers, dreamers, and comfort-seekers. So, whether you're out making memories or enjoying the tranquility of your home, our Logo Sweatshirt is your perfect companion for every moment.
This sweatshirt features a bound ribbed neckband, ribbed sleeve cuffs and hemband, and raglan sleeves. It's made from 50% polyester, 46% cotton and 4% rayon, organic and recycled material blend. Care Instructions: Machine wash and tumble dry on low.
Options for blending!
Use a fork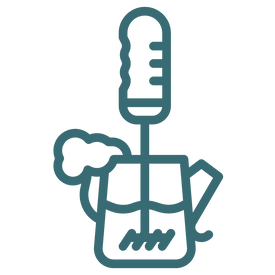 hand froth for 30 sec
Blend for 30 sec